Dr. Jacqueline Keitel
Below is a list of personal recommendations to assist you in attaining true PEP for Life.
For complete transparency, under the "Products" section, I receive a nominal commission if you purchase items utilizing the links provided below; however, not at an increase in cost to you. The commission helps fund and maintain this website.
Products: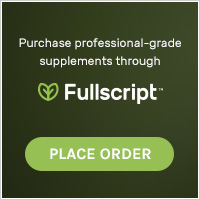 Please be sure and read the
description of the supplements
on the dispensary's website so
you are aware of any allergies
or other contraindications.
Websites:
WWW.GENEASSISTWELLNESS.COM
Melanie and Steve are dedicated to uncovering the root issues associated with physical and emotional distress. Per Melanie, "I coach clients to uncover the root causes of their short and long term illnesses through frequency scans. I then recommend products that are compatible and supportive to the systems of the body. This helps the immune system to begin functioning properly and fighting the root cause, allowing the person to experience a healthy, vibrant life once again."
WWW.EMDR.COM
Eye Movement Desensitization and Reprocessing (EMDR) is a psychotherapy treatment that was originally designed to alleviate the distress associated with traumatic memories (Shapiro,1989).
WWW.WELLNESSMAMA.COM
Katie is the "Wellness Mama" and I cannot say enough wonderful things about her. She provides all things healthy on her website. She has a blog, podcasts and recipes for food as well as DIY health and beauty products. Please take a moment to peruse her website. Katie does not disappoint.
WWW.THESOFTLANDING.COM
The Soft Landing is a local, Kansas City, version of the Wellness Mama. It is a group of three sisters and their mother sharing all things healthy and natural; assisting people in living a wholesome life. I have personally made several of their DIY recipes with great success.
Books:
The Depression Cure by Stephen S. Ilardi, Ph.D.
Pivot: How One Simple Turn in Attitude Can Lead to Success by Alan R. Zimmerman
The Self-Esteem Guided Journal: A 10-Week Program by Matthew McKay Ph.D. and Catharine Sutker
Writing to Heal: A guided journal for recovering from trauma & emotional upheaval by James W. Pennebaker
The Pursuit of Perfect: How to Stop Chasing Perfection and Start Living a Richer, Happier Life by Tal Ben-Shahar
The Self-Esteem Workbook by Glenn R. Schiraldi
The Creation Health Breakthrough: 8 Essentials to Revolutionize Your Health Physically, Mentally, and Spiritually by Monica Reed, Donna K. Wallace
Self Compassion: Stop Beating Yourself Up and Leave Insecurity Behind by Kristin Neff, PhD
Books on Physical/Medical Health:
From Fatigued to Fantastic by Jacob Teitelbaum
Adrenal Fatigue: The 21st Century Stress Syndrome by James L. Wilson, Johnathan V. Wright
Intuitive Eating: A Revolutionary Program That Works by Evelyn Tribole, Elyse Resch
Eating the Moment: 141 Mindful Practices to Overcome Overeating One Meal at a Time by Pavel Georgievich Somov
Books for Couples and Families:
Setting Boundaries with Your Adult Children: Six Steps to Hope and Healing for Struggling Parents by Allison Bottke
The Essential Family Guide to Borderline Personality Disorder: New Tools and Techniques to Stop Walking on Eggshells by Randi Kreger
The 5 Love Languages: The Secret to Love That Lasts by Gary D. Chapman
Desperate Marriages: Moving Toward Hope and Healing in Your Relationship by Gary Chapman
Dr. Gary Chapman on The Marriage You've Always Wanted by Gary Chapman
The Love Dare by Alex Kendrick and Stephen Kendrick